Don't Monitor. Motivate.
Put your people first with Pattyrn. The first and only workflow productivity software built to empower your workforce with the data insights they need to navigate the future of work with ease.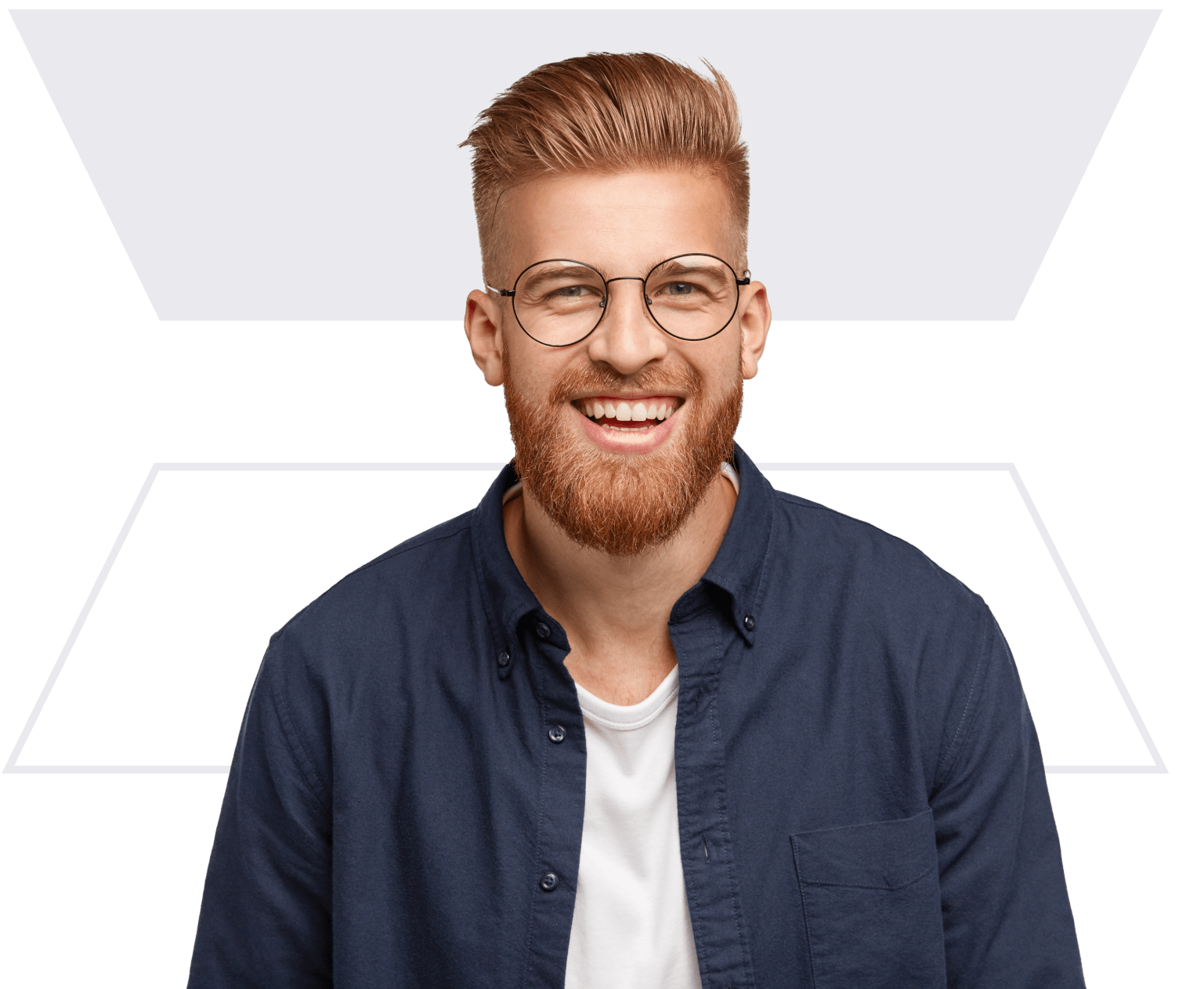 "One of the powerful features of Pattyrn is that it can interface with multiple systems and act as an aggregator of data sources to give you an even broader picture for data analytics and business intelligence."
Kevin Fraase
Director of Technology Integration, Eide Bailly
See Pattyrn in action
This is Pattyrn
Pattyrn was built to help you identify trends across multiple platforms—email, calendars, tasks, video conferencing, workflow management—and how you can take advantage of these tools to improve the way projects are managed, and assignments are completed. As the only tool built to 'look' across multiple platforms, you can ensure a holistic approach to the complexities of professional dynamics we all navigate in onsite, offsite, and hybrid work environments.
Product benefits
The only digital work production line built to drive business success
Prevent employee burnout
Lower employee fatigue and turnover by assessing each team member's workload, blockers, and usage trends within Pattyrn. Then, offer the right support at the right time to ensure everyone feels seen.
Improve remote management
Gain an overall view of your most-used work management tools and insights on how to better use them. With Pattyrn's tips on improving usage, your organization can get the most out of remote collaboration and project management apps such as Adobe, Microsoft, Zoom, Google and Slack.
Optimize digital workflows
Help your individuals and team managers bring their best selves forward with insight into how to streamline internal processes so they are empowered to make the most out of their digital tools, become more efficient, and develop better work habits.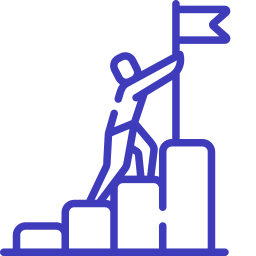 Get the most out of your work management tools
Use Pattyrn's digital footprint analytics to keep a pulse on your employees' satisfaction, no matter where your team is located. Proactively identify work blocks and challenges to help improve workforce retention and engagement.
Enhance remote collaboration
Pattyrn is a human-oriented solution that helps connect the dots between all digital systems. Cross-platform insights help your teams prioritize tasks effectively, communicate updates clearly and empower your team to reach its full potential.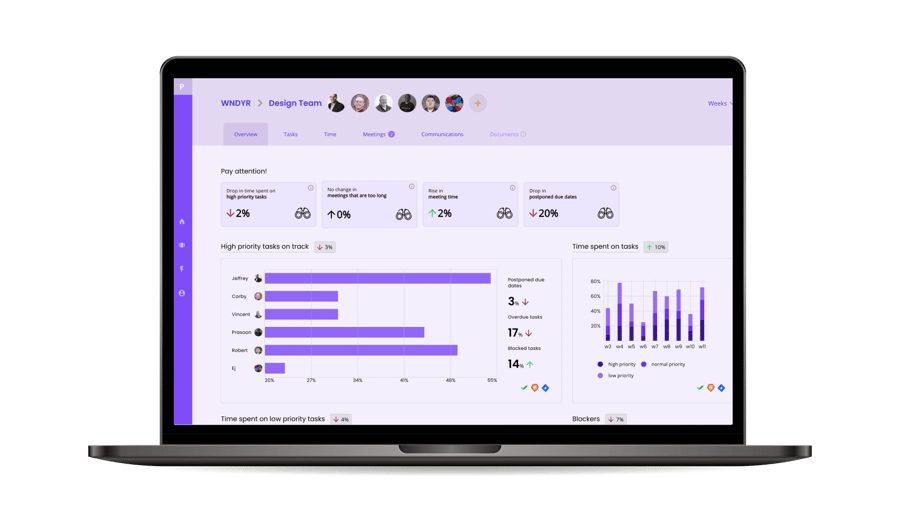 Cross-Platform Data
Integrate and analyze your workforce's tool usage data in one intuitive place.
Team Performance Metrics
Understand how your employees are impacting your bottom line.
Improvement Insights and Recommendations
Apply built-in best practices from WNDYR's work productivity specialists.
App Integrations
Unify meaningful data across Microsoft Office, Zoom, Slack, Adobe Workfront, and more.
Scores on the Five Core Areas of Work
Tasks, time, meetings, communications, and documents
Application Security
Privacy Shield Certified, GDPR Compliant, "A+" API Security & Encryption
Individual Performance Metrics
Understand how team members are performing, and where you can help.
Turnkey Admin Settings
Tailor security and visibility controls for each level of your organization.
Performance Benchmarking
Establish baselines and measure individual performance to best support employees.
Be more than a leader. Be a trusted guide.