Don't Monitor. Motivate.
Put your people first with Pattyrn. The first and only workflow productivity software built to empower your workforce with the data insights they need to navigate the future of work with ease.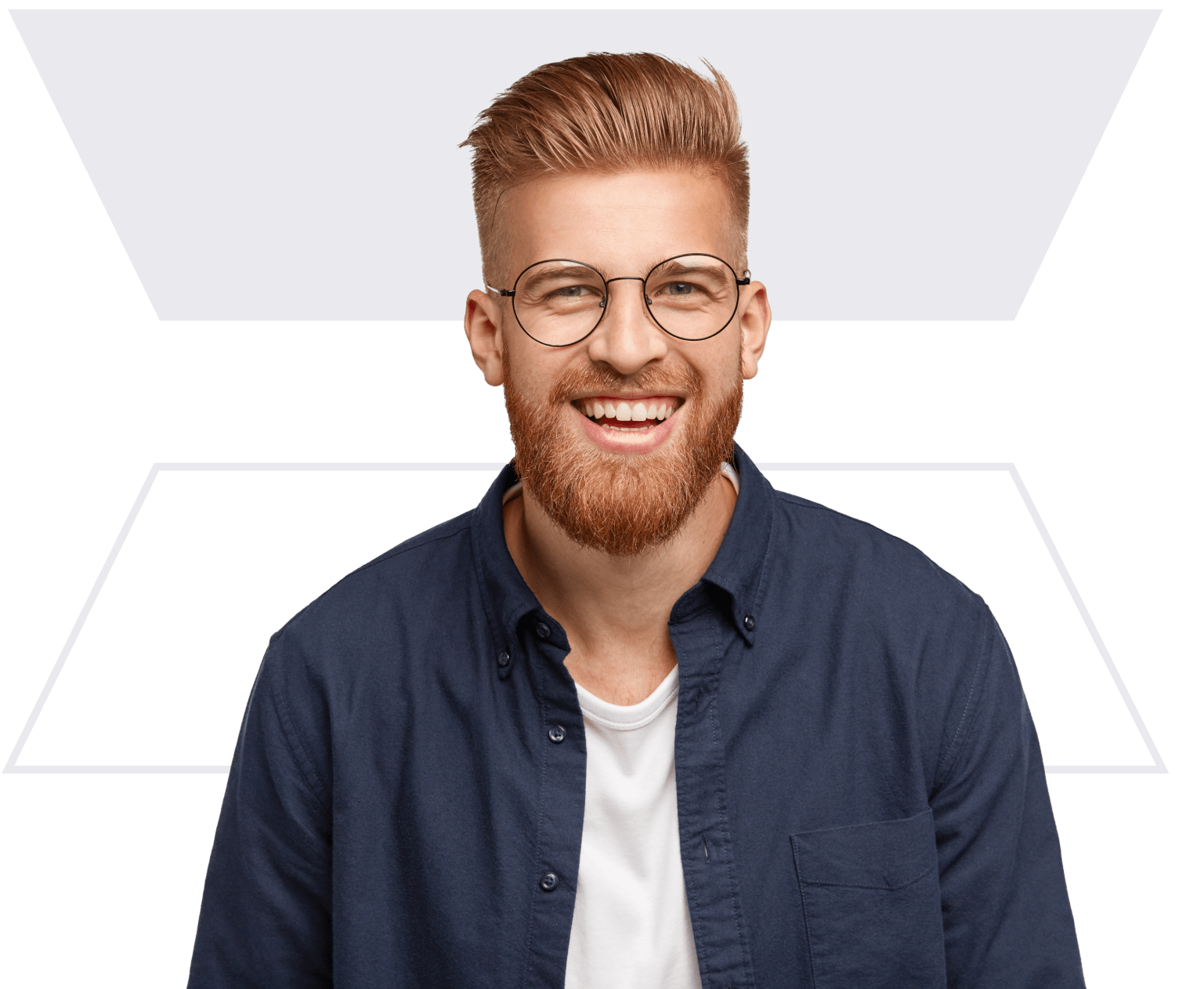 "By relying on WNDYR to target knowledge gaps and process inconsistencies, Trendline can now make the most of its Workfront investment and get the team working at full capacity."
TRENDLINE
Why Pattyrn?
Human-centric technology built for leaders who care
Empower your teams to reach their full potential
Give your teams the knowledge they need to get the most out of their tools—and themselves—with relevant data insights that would be nearly impossible to find on their own.
Encourage sustainable work habits
Reinforce approaches that lead to efficient, effective and rewarding performance. Pinpoint workflow—and employee—strain to relieve project and personal pressure points.
Improve workflow efficiency
Identify trends across your work management tools and learn what you can do to improve current processes. Then watch as your teams optimize project delivery and maximize client outcomes without overworking themselves.
Get the most out of your work management tools
Break down data silos and gain the insights your employees, teams and company need to get the most out of work management tools such as Adobe, Microsoft, Zoom and Slack.
Make better decisions based on individual and team performance metrics
Let individuals and teams learn where they're performing well or how they can work on improving by receiving recommendations on removing project blockers or personal barriers.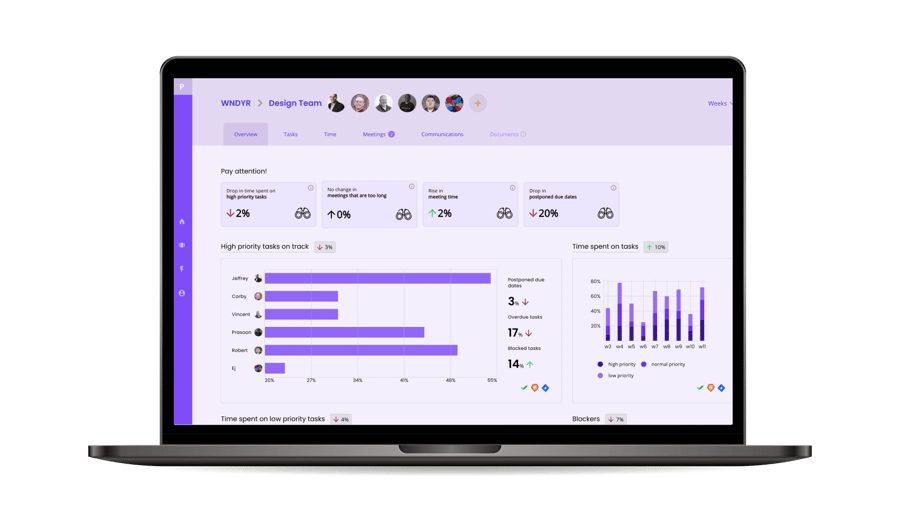 Cross-Platform Data
Team Performance Metrics
Improvement Insights and Recommendations
App Integrations
Microsoft Office, Zoom, Slack, Adobe Workfront, and more
Scores on the Five Core Areas of Work
Tasks, time, meetings, communications, and documents
Application Security
Privacy Shield Certified, GDPR Compliant, "A+" API Security & Encryption
Individual Performance Metrics
Turnkey Admin Settings
Performance Benchmarking
Be more than a leader. Be a trusted guide.