Company News
---
Announcing WNDYR's new Chief Revenue Officer, Seth Kessler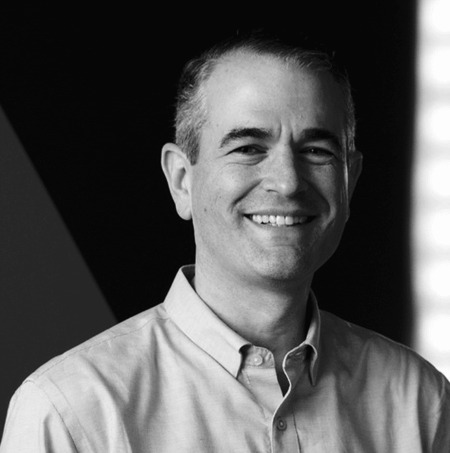 Claire Haidar, Co-Founder and CEO of WNDYR and Pattyrn
I am thrilled to announce that Seth Kessler has joined WNDYR as our Chief Revenue Officer. In this role, Seth will be leading the global growth strategy of WNDYR's brand, as our company builds a new future of work with our enterprise digital transformation services, and our new workforce productivity solution, Pattyrn. He will be overseeing the production and client implementations of Pattyrn, to maximize the offering's value to these organizations in the form of: employee productivity and wellness, tech stack efficiency and business profitability.
Seth is a thoughtful and creative leader who comes to WNDYR with over two decades of experience. In his previous roles, he spearheaded growth strategies for global enterprises at InnerWorkings, where he served as their President of Global Solutions as well as a number of other senior leadership roles. Prior to that, he built multi-million dollar enterprise relationships for various technology start-ups with his extensive marketing, business development, and consulting experience.
When I first met Seth, we connected over our drive to create brands and products that solve our clients' complex problems, with analytics that are meaningful to their everyday lives. Now, Seth joins us as WNDYR's CRO during a time when helping large-scale organizations achieve successful digital transformation has never been more important. Our mission is to inspire employees at all levels to challenge mediocre business processes, with data insights that enable them to work more effectively across their technology platforms. Seth's entrepreneurial spirit and appetite for scale make him the perfect business leader to strengthen WNDYR's partnerships and bring Pattyrn's full potential to life.
There is no shortage of employee productivity services and software for organizations to choose from. However, where we differ is our focus on creating solutions that break down poor legacy work behaviors and help raise team productivity and well-being. So we can empower the humans we work with to perform better across their tools, without burning them out. WNDYR's digital innovation and focus on corporate wellness have never resonated more, and we're so excited to have Seth on our team as we pave the way for the future of work.
Seth sees WNDYR as a unique opportunity to help forward-thinking organizations navigate the path forward:
"Whether we wanted to or not, we all experienced a digital transformation in 2020. The shift to online everything has meant that employers need to be conscious of the tools that not only support employee productivity but also foster mental wellness in the workplace. WNDYR provides me with the opportunity to be a force for good for leaders who truly care about their people."

Seth Kessler
About WNDYR
The future of work is now.
WNDYR will teach your employees how to work smarter using tools that enhance collaboration and identify unnecessary barriers. Our mission is to break the legacy behaviors before they destroy your teams' professional productivity and personal health. Your team leaders will learn how to help themselves by accessing data-driven insights exclusively found in Pattyrn. Valuable insights that would be nearly impossible to find on your own.
Pattyrn identifies trends across multiple platforms – email, calendars, tasks, video conferencing, workflow management – and benchmark the combined results so each individual team member can learn to grow as individuals, as leaders and in comparison to their peers in the marketplace overall. We can do better together.