Company News
---
Claire Haidar, Co-Founder and CEO of WNDYR and Pattyrn
The team at WNDYR is thrilled to announce that Selwyn Rayzor has joined as a Board Member beginning August 2021.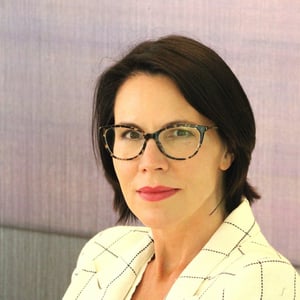 Selwyn Rayzor is an intentional and passionate leader, with over three decades of business development experience across real estate, investment banking, and non-profit works.
As a board member of WNDYR, Selwyn will bring financial and fundraising expertise to the table that we need in order to continue growing.
On top of her financial leadership expertise, Selwyn remains an outspoken advocate for women's and children's rights worldwide--a mission that aligns deeply with WNDYR's values. She's a member of the National Development Board of UNICEF USA, on top of bringing UNICEF USA into North Texas as a Founding Board Chair. Selwyn plays an active role in advancing women's rights within her community, where she sits on the board of Planned Parenthood of the Greater Texas area.
But she's not just an engaged and active member of society -- with a degree in Finance from Duke University, Selwyn brings the knowledge and financial expertise we need. She leads the Rayzor Company in her role as President, serves on the Board for two harbor towing companies, and is a member of the Westpark Tax Increment Reinvestment Zone (TIRZ) Board with the city of Denton, Texas. She's made sure to impact both the macro and microlens, around the world, and within her own community.
At WNDYR, our mission is to inspire employees at all levels and challenge mediocre business processes with the guidance and data insights that empower individuals to work more effectively across their technology platforms.
Whether we want to accept it or not, the entire world is on an accelerated journey to digital transformation. Companies and HR leaders are faced with the never-ending pressure to attract—and retain—top talent, and it's challenging to find ways to keep remote teams engaged in today's digital landscape.
At WNDYR, we offer people-first services and tools to empower your team to reach their full potential and focus on creating solutions that target the root causes of inefficient workplaces, rather than a short-term fix to patch up their symptoms.
"I am excited to be part of the WNDYR team embracing the Future of Work. Pattyrn optimizes productivity by assimilating and analyzing data across multiple platforms. WNDYR is a solution for optimizing remote work, flexible work and workforce wellbeing."

- Selwyn Rayzor
About WNDYR
The future of work is now.
WNDYR helps you bring the Future of Work into your organization by teaching your teams to work smarter using tools that enhance collaboration and identify unnecessary barriers. We'll help you break legacy behaviors before they destroy your teams' professional productivity and personal health. Your team leaders will learn how to help themselves by accessing data-driven insights exclusively found in Pattyrn--valuable insights that would be nearly impossible to see on your own.
Pattyrn identifies trends across multiple platforms – email, calendars, tasks, video conferencing, workflow management – and benchmarks the combined results so each team member can learn to grow as individuals, as leaders, and in comparison to their peers in the marketplace overall. Empower your team to reach its full potential and accelerate human transformation with Pattyrn.
Together, everyone can deliver their greatest impact.