Employee Engagement
---
Many managers, leadership teams and HR departments are working towards a common goal: stopping employee engagement from declining. However, staying ahead of this objective is challenging amid remote work environments, mass resignations and rapid digital transformation. Fortunately, HR analytics on employee engagement can offer your team the visibility and data you need to motivate and mobilize the workforce around you.
The current state of employee engagement
One thing is clear: employees are disengaged at work. In 2021, for the first time in a decade, employee engagement levels started to decline. Based on a survey of over 57,000 part- and full-time employees, employee engagement dropped in the second half of 2021 from 36% to 34%, as employee disengagement rose from 14% to 16%. This shifted the ratio of engaged to disengaged employees in the US from 2.6:1 to 2.1:1, a significant change in the workforce at large.
Many businesses also have little indication of what's driving employee disengagement in their workforce. Because of the workplace and societal changes brought on by the pandemic, they're not even sure if it's within their control.
So what is causing the disengagement? Do these statistics depict a team feeling isolated from one another in a virtual workplace? A lack of collaboration? Inadequate technology? Or a workforce that's exhausted and getting work done to tick off the box?
These are complex questions to answer, especially across individual employees with different roles, experiences and backgrounds.
However, survey results are finally showing some answers around employee engagement trends. Disengaged and disgruntled employees have unmet workplace needs. Common examples include:
Poor communication
Unclear employee expectations
A lack of advancement opportunities
Feeling like their feedback and opinions at work don't count
If you're not sure what the source of challenges with employee engagement are in your own workforce, HR analytics for employee engagement can direct you with clear evidence and a data-driven approach to solving it.
How HR analytics solve for employee disengagement
HR analytics enable a more data-driven, systematic approach to tracking and improving employee engagement. An important strategy if you're working with limited visibility across a remote work environment. If implemented, your HR department no longer has to rely on gut feeling or unreliable survey results that change depending on the respondents' mood.
Instead, you can access a people analytics dashboard to see digital work processes, employee performance, sentiment and in turn, engagement. Advanced people analytics even benchmark your company's data across its tech stack to identify trends and actionable insights. This gives you hard evidence of how employees engage with the organization's digital workplace in a way that you would never have visibility of otherwise.
Although employee engagement is a worthy strategic objective, trying to achieve it blindly is often inefficient and even ineffective. That's why HR analytics on employee engagement offer two essential ingredients: measurement and motivation.
For instance, if you can see data on where employee engagement is suffering, you can focus your efforts on targeted strategies to address the underlying problem and track the results. This could apply to high turnover or absenteeism by department, compensation bracket, or time since promotion to name a few examples.
On the other side of the coin, HR analytics on employee engagement also motivate employees. It gives them unbiased data on their work behaviors and how they contribute to their organization so they have continuous feedback on their performance. Employees gain a better understanding of their strengths and weaknesses, with actionable insights for how they can improve.
Why Pattyrn's people analytics platform?
Pattyrn's people analytic platform is an optimal tool for helping HR leaders measure employee engagement for multiple reasons. First, it sets a baseline for employee patterns and behaviors so you can measure how it rises or falls.
With this data, you'll be able to measure a baseline and then see when an individual is beginning to disengage by looking at variances in their metrics like:
Sentiment
Time tracking
Meetings
Task management
Communication patterns
Documentation collaboration
And more
So what data do you gain specifically with Pattyrn?
Time management and tasks
First, you gain a clearer understanding of the employees' day-to-day. You can view their time spent on tasks, and filter it by the low-, normal-, and high-priority items that you've prioritized.
You can also view if their work is delayed by project blockers like research, strategy or other required tasks and who is blocking them based on parent and child tasks in Adobe Workfront. This feature is beneficial for team coordination because it can help managers and team leaders direct their teams in the right chronological order to achieve the most efficient workflow.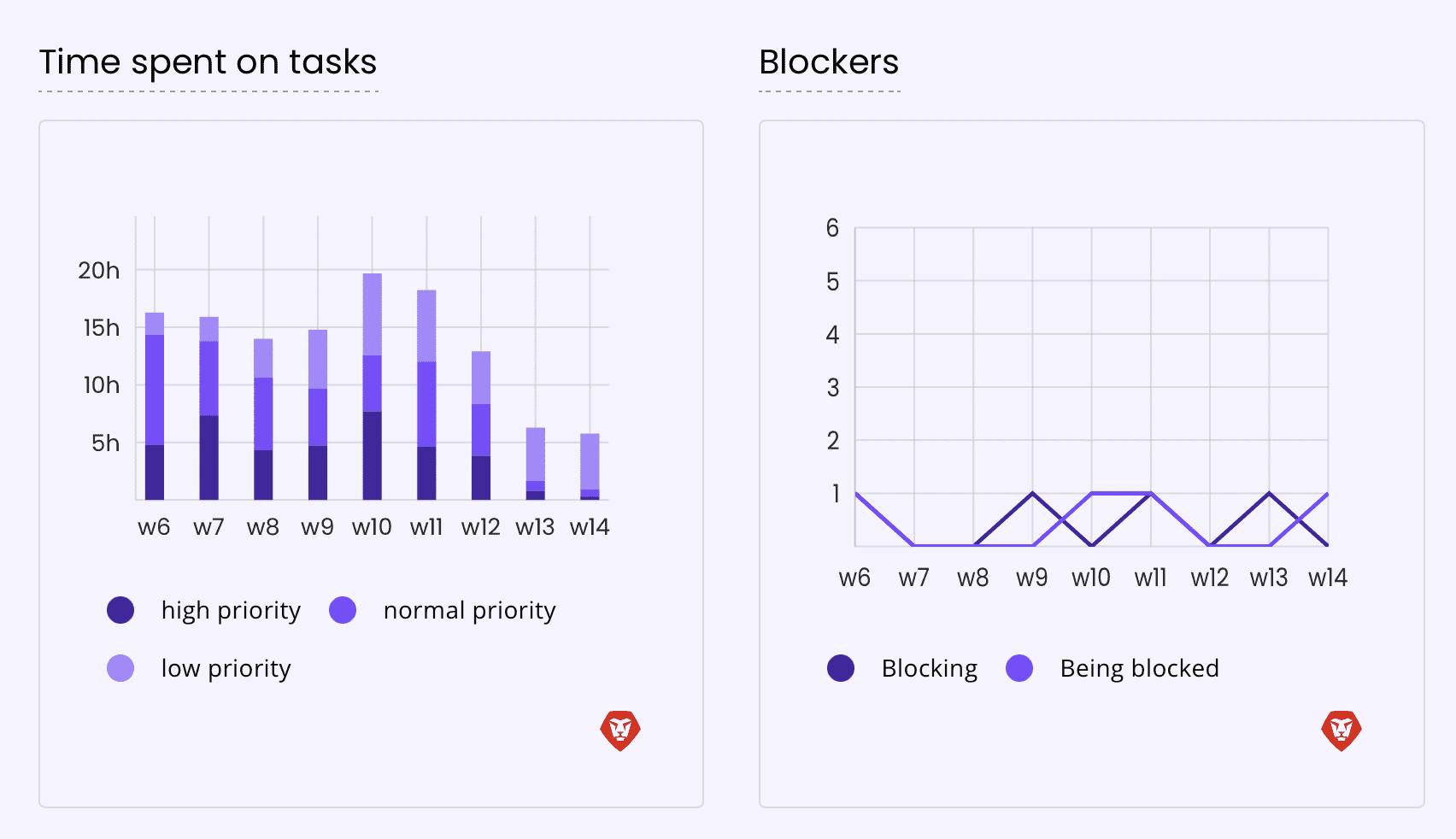 Meetings
With Pattyrn, you gain a consolidated view of how much time employees spend in meetings by manager or team. With this information, you can calculate the cost of meetings at your organization and create better meeting protocols.
Do employees have too many nonessential team meetings to complete high-priority tasks? Are meeting attendants on time to and leaving meetings with a clear agenda? Or forced to attend multiple meetings about the same project with no leeway being made?
Leverage Pattyrn's meeting modules to access this information to create a culture of more effective meetings.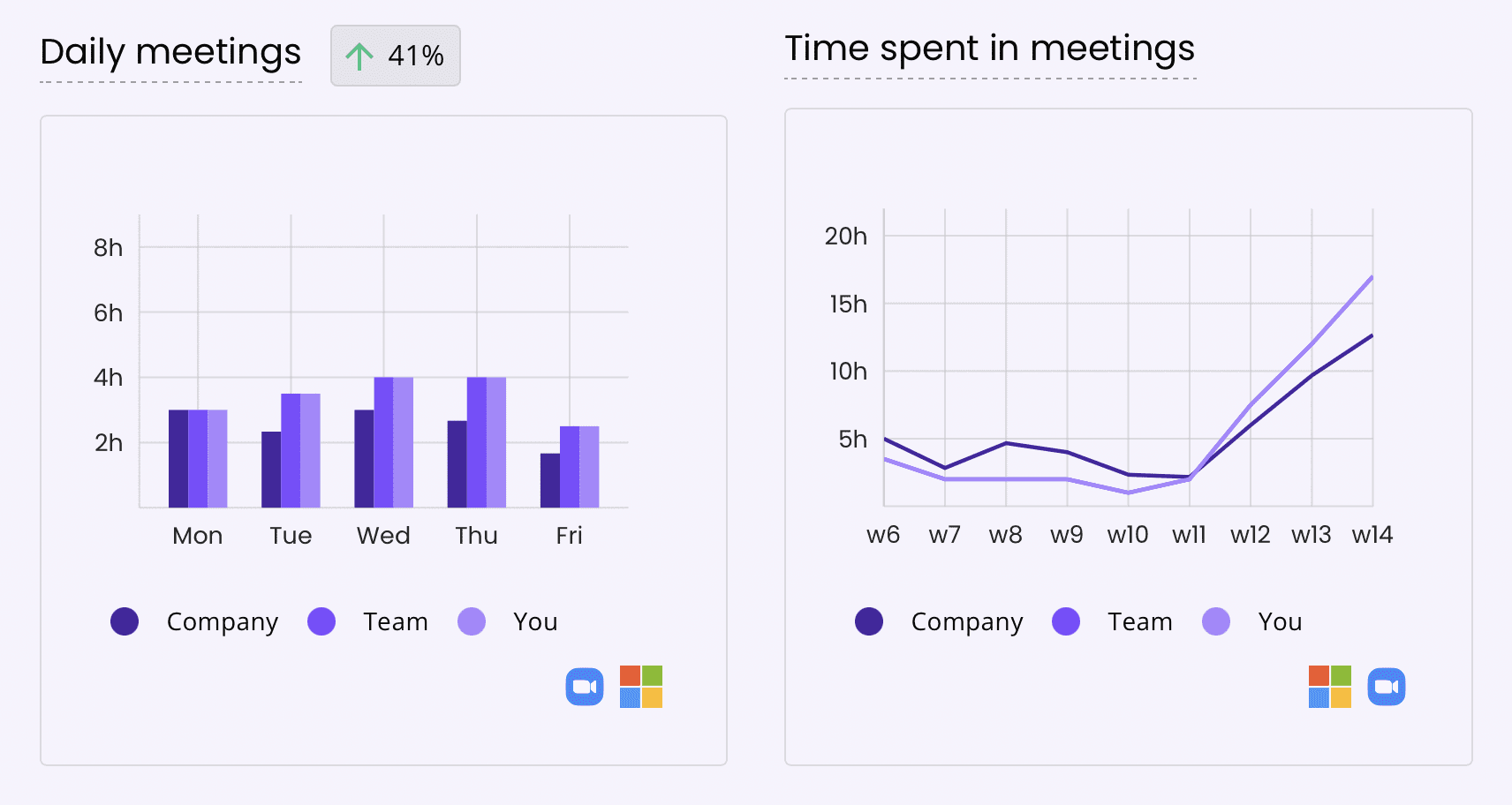 Employee sentiment
Pattyrn's unique from other people analytics platforms because you can actually view how employees are feeling in real-time based on proven indicators of stressful and balanced work.
For instance, if one employee is in daily meetings for two hours over their baseline, and they're sending slacks during meetings and pushing back due dates on important tasks, Pattyrn can easily identify their stress level and how you can help them prioritize.
For more information on how employee sentiment is calculated, request a demo with our product expert. They can lead you through the many signs of stressful work that Pattyrn aggregates from across a modern company's tech stack.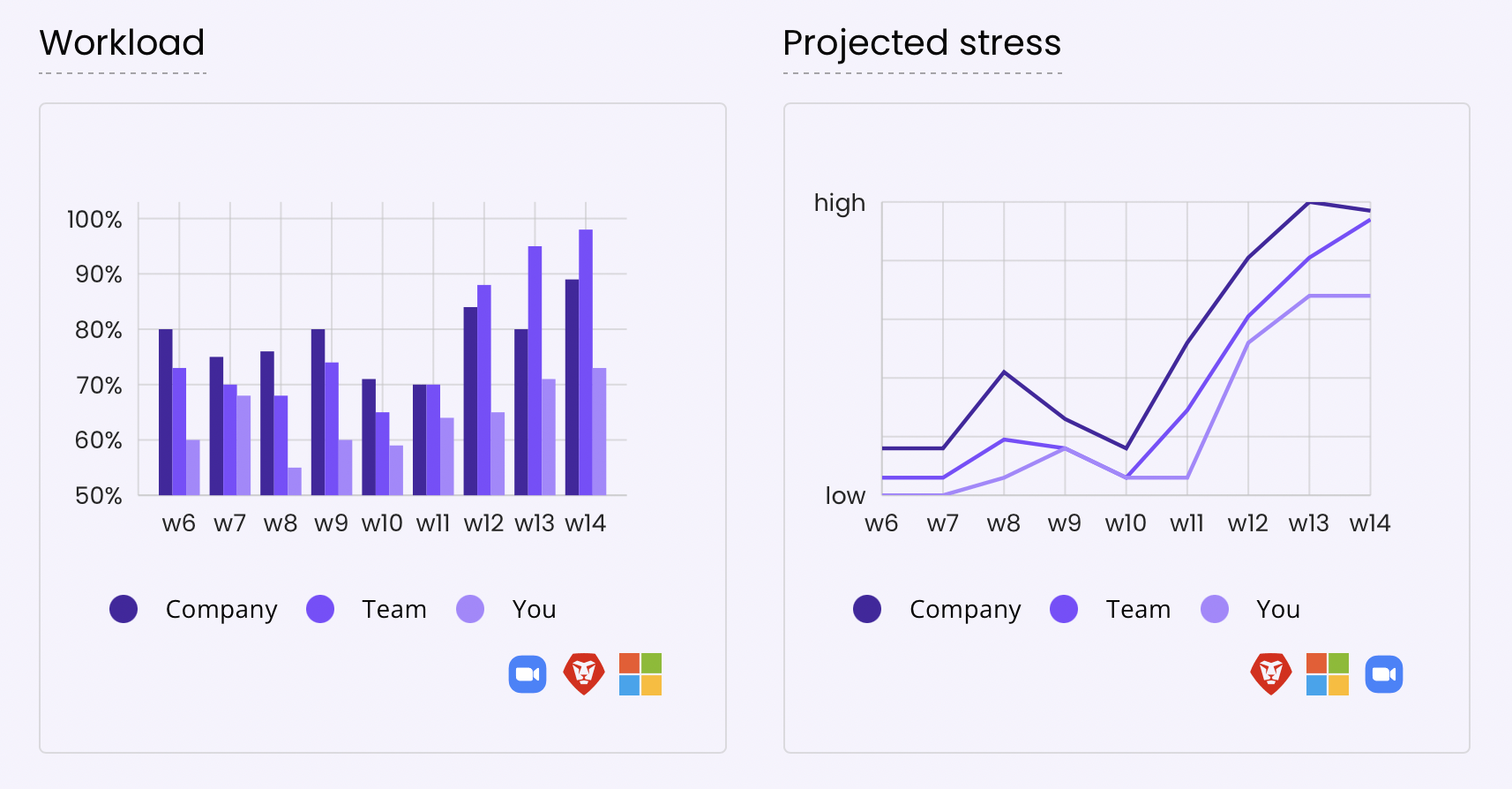 Documents
For G-suite users, Pattyrn can even identify collaboration levels in documents to help you pinpoint if there is a lack of collaboration across your team or if there are certain members that are not participating.
Pattyrn's document modules also give you visibility into where your teams collaborate the most and the least often, as well as where communication siloes lie within your organization.
Tech stack adoption
The data Pattyrn provides works best when employees are utilizing their tech stack as Pattyrn aggregates data from your organization's existing technology. If the data is incomplete or non-existent, you can easily infer that your team is not utilizing their tech platforms properly and likely feeling isolated or disengaged.
Pattyrn also offers company-wide adoption reviews based on actual data, not surveys. This enables an accurate view of if your company's technology investments are worth the cost and if they are helping employees complete tasks and fulfill their role.
Achieve new highs with HR analytics for employee engagement
Ultimately, Pattyrn makes remote, digital work so transparent that it seeks to recreate an in-person office experience, so you can easily identify employee engagement. By piecing together how they manage time, tasks, meetings, documents and collaboration in your virtual work environment, you can equip yourself with the actionable data insights to build a more motivated, productive workforce.
Want to learn more about how Pattyrn offers relevant employee engagement analytics? Check out our use case for this common workplace challenge.